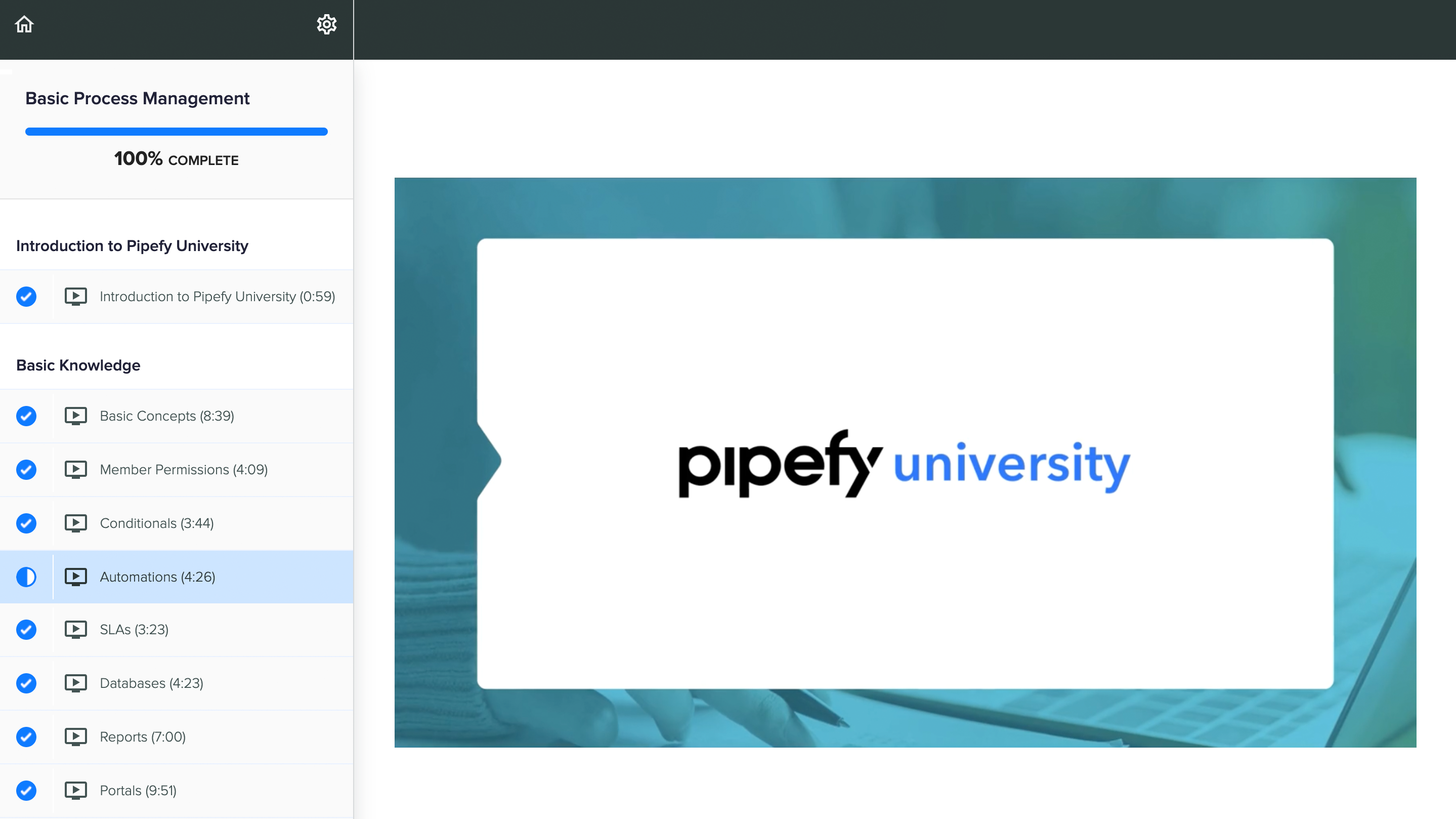 Make the most out of Pipefy!
Learn how to apply Pipefy's capabilities to your processes, improve your team's work and get an exclusive certification.
⭐️ Average course duration: 90 minutes
And, it's free.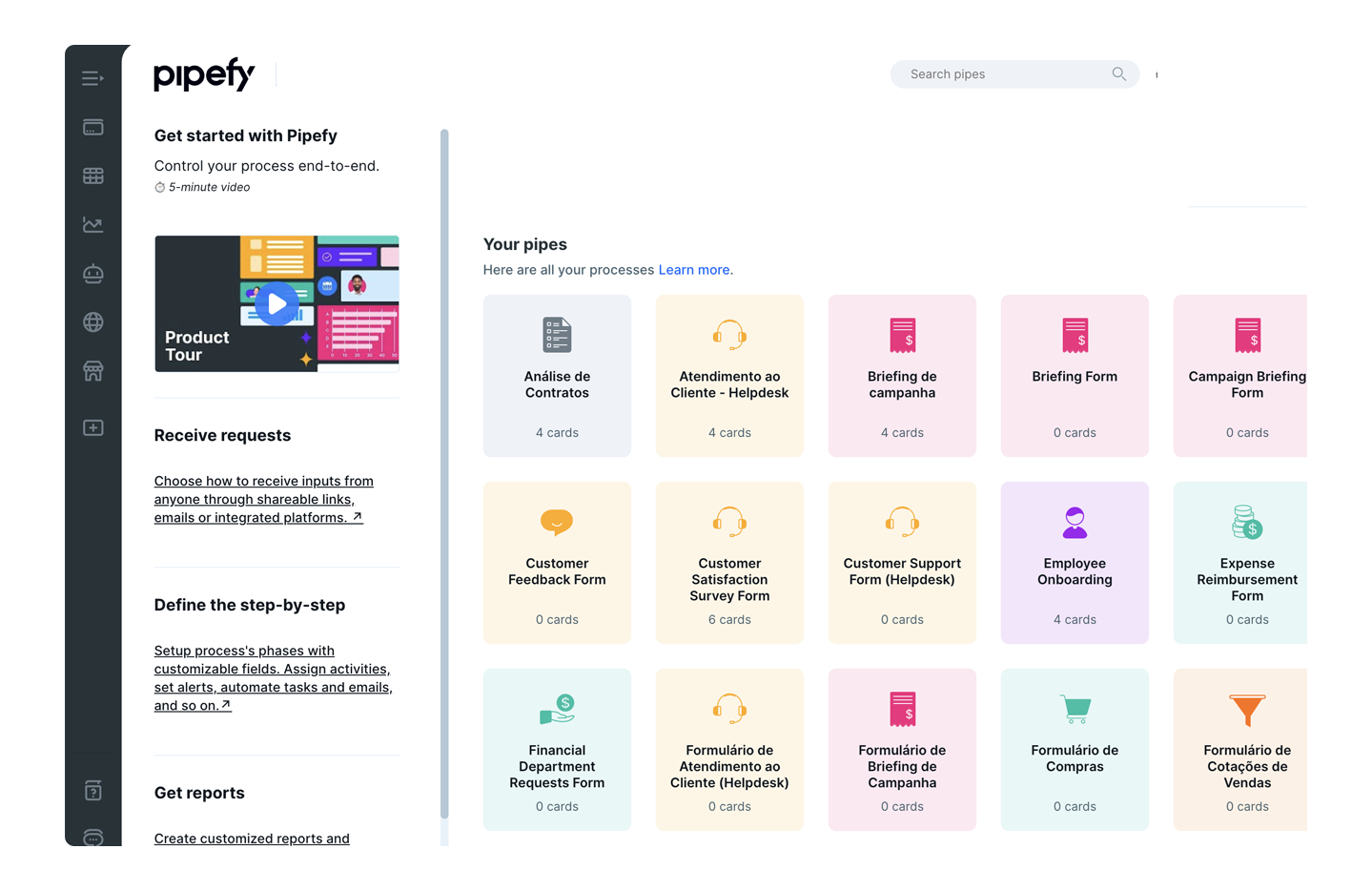 We are building a better experience for you
Soon, you will get access to updated and improved learning trails. 
In the meantime, you can take a look at powerful resources to help you boost your work (see below).
Frequently Asked Questions
How can I access my certification after taking the course?
Once you complete a course, you will receive a digital version of your certification, which you can download for a printable copy or embed it on your LinkedIn profile (do it here ↗).
How can I enroll for the Advanced Certification?
For now, the Advanced Certification is available for Enterprise customers only. 
If your team already uses Pipefy, you can sign up here.
Can I rewatch a course?
Sure! When you sign up for a course, you can access your MyTeachable account and rewatch it any time.
Can I watch the courses on my phone?
Even though we suggest watching the videos on a desktop, you can download Teachable for iOS App (see more ↗).